With the advancement in technology and the tradition of using mobile applications for every other activity, traveling has also been adversely affected. This advancement has made travel way easier and faster than how it always had been in the past.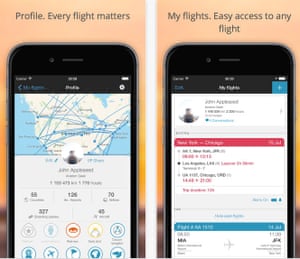 Courtesy-The Guardian
Travel applications in your smart phones allow you to have access to any information that is useful for you. Thailand travel guide app gives you great opportunity to explore Thailand and enjoy your trip to its full capacity. There are certain features which should be present in the travel guide application in order to facilitate the tourists. These include:
1. Navigation:
Affiliated with Google maps, the application should comprise of the navigator to guide you along unexplored areas without getting lost.
2. Geo-location:
Geo-location should allow the user to get access to all the information regarding the nearby hotels, restaurants, tourist spots and places to visit.
3. Currency converter:
While you are on a foreign land, it is very imperative to decide your budget and shop accordingly. For that, you need to have a currency converter, so you can always check your expenditure in your own currency.
4. Weather forecast:
Weather forecasting feature will help you plan your visit more realistically. You will know exactly when it will rain so you don't make a plan for that particular day.
5. Translator:
A language translator will help you understand the instructions or signboards in a foreign land, more efficiently. You can engage in a small talk and make new friends with the feature of language translator in your phone.
These features will save your time, energy and money, and allow you to enjoy your stay way more efficiently.