Knee replacement surgery is only recommended when all nonsurgical treatments like medications and supports are no longer helpful. It is a safe and effective procedure, that relieves pain, corrects the ailment, and helps individuals regain their daily activities.
There has been a tremendous evolution and improvements in the procedure of knee replacement surgery in India and globally. There are various knee injury attorneys to whom you can file knee injury lawsuit..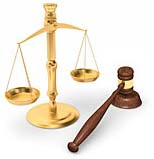 People suffering from chronic knee pain and disability due to arthritis often opt for knee surgery. This pain is usually caused by three type's arthritis osteoarthritis, rheumatoid arthritis, and post-traumatic arthritis.
Osteoarthritis is age-related "wear and tear" usually affecting people post 50 years of age. The cartilage, that cushions the bones of the knee, wears off and the bones rub against one another, leading to pain and stiffness.
Rheumatoid arthritis is a chronic condition in which the synovial membrane surrounding the joint get inflamed and thickens, causing chronic inflammation that can damage the cartilage eventually causing cartilage loss, pain, and stiffness.
Post-traumatic arthritis usually is caused due to a serious knee injury such as fractures of the bones surrounding the knee or the ligaments, causing pain and limiting its movement.
The decision of undergoing this surgery should be made between the patient and their family along with the orthopedic surgeon, after a thorough evaluation of the case and determine the benefits one can attain from the surgery.