It is essential to have a winch on a construction site. These machines can easily be used for various types of tasks like lifting and moving heavy materials, laying and pulling cables and so on. There are several types of winches available in the market which makes it difficult to select the right one. Following are a few tips that can help you in selecting the right winch for your tasks: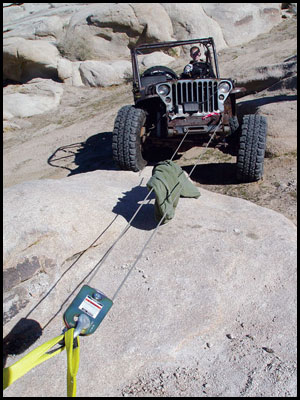 Courtesy:cdn.gregsmithequipment
When purchasing a new winch, you should ask about the amount of weight capacity of the machine. If it is to be used on a construction site or in a factory, you should go for maximum weight capacity. If you are buying it for home use you can go with moderate weight capacity or the kind of weight you can easily handle.
Another thing that you should consider while purchasing an electric cable pulling winch is the line speed. If the speed is high, it means your task will get done in lesser time and more efficient manner. If the speed is slow, you will have to wait for some time for the cable to wind and unwind.
Another essential thing that you should not forget is to check the kind of motor the machine has. Basically, two types of motors are used in winches: series wound and permanent magnet. Permanent magnet motor is a relatively economical option but it has lesser capacity than a series wound. It is preferable to purchase the series wound motor especially for frequent users.
It is always advised to check the winch thoroughly before purchasing it and to buy it from a reputable shop.